Unlimited IT support options. The smart choice for IT consulting, network services and computer support in Dallas. Proven solutions for single and multiple location companies.
Here are some smart reasons Dallas Computer Service keeps your business running: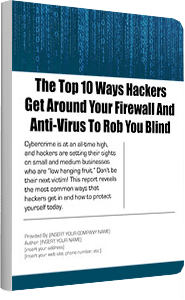 The Top 10 Ways Hackers Get Around Your Firewall And Anti-Virus To Rob You Blind
This report reveals the most common ways that hackers get in and how to protect yourself today.
Start The Conversation: Call 214-749-1411 or fill in the form so we may contact your office.