From tax records to client information, your data is essential in running your business. When it's lost because of an unanticipated natural disaster or even worse, it is stolen, you need to make sure you can recover that data so your business can continue to thrive and grow without losing clients. Data backup and recovery is the most important service you could ever sign up for, as Dallas Computer Service specializes in computer, data, and hard drive backup, as well as system recovery. We use a unique system that backs up all of your domain and server information and stores it in a dissimilar server off site so you'll always be able to reaccess your data quickly.
With data backup and recovery services with us, you will benefit. Here's how:
Regardless of your business size, you need dependable data backup and recovery in Dallas. Dallas Computer Service can provide that to you – call today and prevent the unexpected from ruining your company.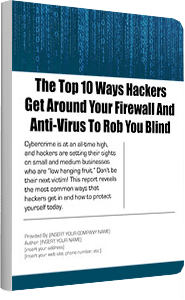 The Top 10 Ways Hackers Get Around Your Firewall And Anti-Virus To Rob You Blind
This report reveals the most common ways that hackers get in and how to protect yourself today.
Start The Conversation: Call 214-749-1411 or fill in the form so we may contact your office.