When you need managed services in Dallas to maintain peak operation in the IT network of your small business, consider us here at Dallas Computer Service. We'll manage all of your IT services for a flat-rate fee so you can focus your efforts on spurring your revenues to grow. Let us give you the peace of mind you deserve with your small business today with Dallas Computer Service's managed services.
When you sign up with our managed services, here are some of the substantial benefits:
You can rest easy when you put your IT support needs in our hands. Contact us today for more information.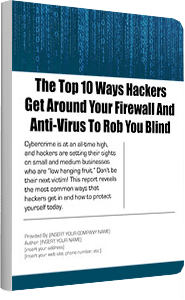 The Top 10 Ways Hackers Get Around Your Firewall And Anti-Virus To Rob You Blind
This report reveals the most common ways that hackers get in and how to protect yourself today.
Start The Conversation: Call 214-749-1411 or fill in the form so we may contact your office.